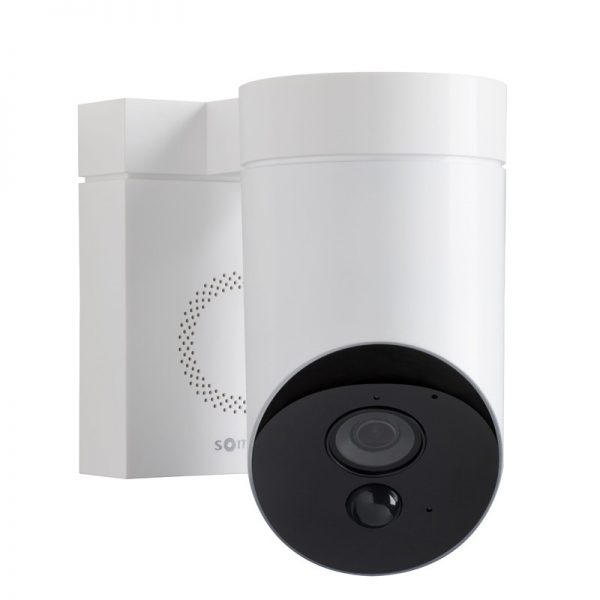 Somfy Outdoor Camera – White
The Somfy outdoor surveillance camera is the most dissuasive on the market.
In case of intrusion, you are immediately alerted on your Smartphone and a video sequence of the event is sent to you.
You can then activate the 110 dB siren from the "Somfy Protect" application.
If you have chosen to connect a light fixture to your camera, it will automatically turn on to increase deterrence.
€299.00
Description
1. MONITOR YOUR EXTERIOR AND PROTECT YOUR HOME
From the "Somfy Protect" application, you can, at any time, watch what is happening at home and thus make sure that everything is going well. When an intrusion is detected, you will receive a free video sequence and thus miss nothing. If it is an intruder you can activate the integrated siren. If it's just a neighbor, you can hear and talk to them. In any case, you can download the video sequence up to 24 hours after the event.
2. HIGH PERFORMANCE FOR A RELIABLE AND EFFICIENT PRODUCT
Full HD 1080p images with 8m night vision
Wide angle 130 ° and x8 zoom
110dB built-in siren
HDR (High Dynamic Range) function to alleviate lighting problems
Built-in speaker and microphone
Intelligent activation : automatic deactivation of the protection when you return home and notification to remind you to activate it when you leave
Secure data with AES-256 encryption
3. ADAPT TO YOUR HOME
Available in two colors (anthracite gray and white), it meets your integration constraints. In addition, you can choose the installation mode that best matches the configuration:
Connected to a power outlet
Connected to an electrical
outlet Connected to the power of an existing light fixture:
– You can then control the light fixture from the 'Somfy Protect' application
– It will turn on automatically when you get home
– If detected at night, it will turn on automatically to deter potential intruders