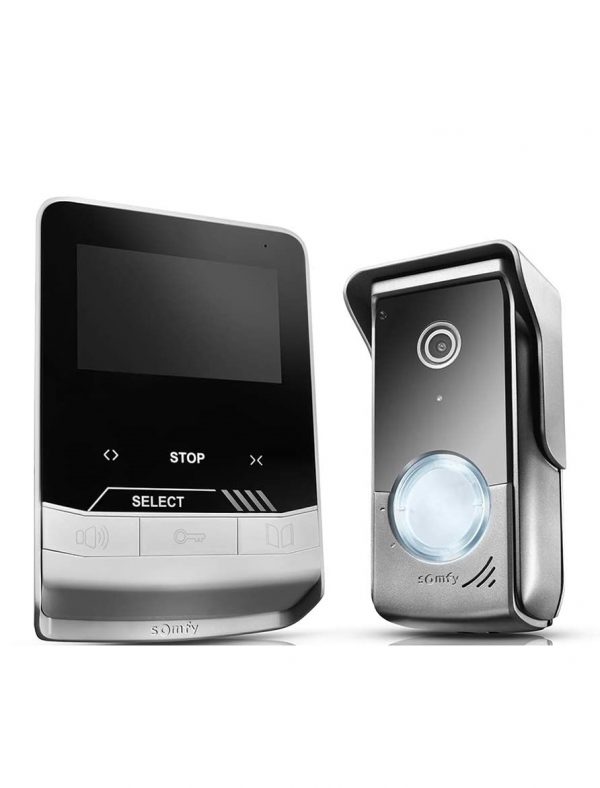 Somfy V100+ Videophone
It allows you to open the gate and the electric gate strike from the inside, to identify the visitors day & night and to give them home access directly from inside. And thanks to its exclusive function, Somfy wireless equipment (RTS) can be directly managed from the monitor.
€299.00
Description
Its small size, its refined and modern design allow it to integrate in any type of household wall.
Its hands free monitor with a 4,3'' (11 cm) screen has been specifically designed for small spaces and the call station for the narrowest pillars (76 mm).
Night and day, thanks to the night vision and the wide angle camera (H : 102° / V : 65°) you are immediately informed when someone rings at the call station.
From the monitor(s) inside the house, you can see, hear and talk with your visitor as well as open your gate or your side gate.
You then decide freely whoever enters and goes out from your home.
No need to run in the morning when you leave your home. Thanks to the integrated RTS (Radio Technology Somfy) remote control, you can control up to 5 Somfy equipment or groups of equipment directly from your monitor inside your house.