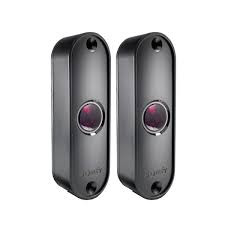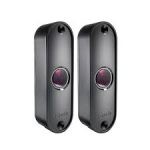 Photoelectric Cells
Masters pro bitech photocells security sensors Somfy (Wired), 24 V, range up to 10 m
€35.00
Description
Photoplane Somfy (security photocells) series Masters pro bitech works from voltage 24 V. Thanks to the case having a protection class IP 54, photocells work without damage to electronic components in conditions of rainfall and dust. Photo elements of the Masters pro bitech photobook can be located from each other at a distance of up to 10 meters.
The photoplane is designed for the organization of safety in the area of movement of Gates. If the beam is interrupted between the photocells, the gate will not be closed or if the motion is started, they'll stop and give a team to open.
Before choosing a photobook, make sure that the connector for connecting this accessory is provided in your system.