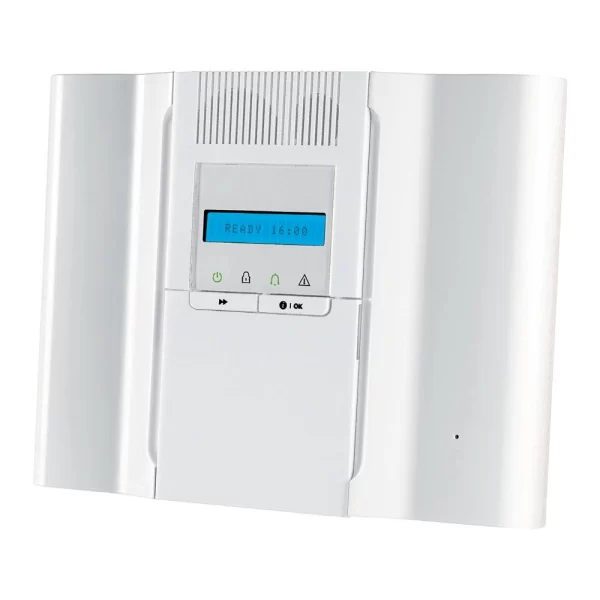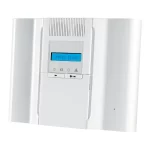 DSC WP8030 2-Way 64 Zones Wireless Panel
WP8030 is a professional wireless security alarm system. Suitable for advanced security alarm monitoring applications and heavy duty operation, it has a superior range, prolonged battery life and unmatched wireless robustness. It provides outstanding wireless functionality with all peripherals.
€389.00
Description
DSC WP8030 2-Way Wireless Panel
Compatible with Sensor (PG8904P), Remote (PG8929), Magnet (PG8945). Also available in complete Kit.
64-zone wireless panel – DSC WP8030
The WP8030 is a leading 64-zone wireless security alarm panel, suitable for advanced applications and demanding functions. It has a long transmission range up to 2000 meters (outdoors), extended battery life, unparalleled wireless communication and built-in siren. In addition, it provides excellent full two-way wireless operation with all peripherals. Utilizing the revolutionary PowerG network technology, the WP8030 fully meets the most demanding security industry solutions today.
▪ Two-way communication that eliminates missed alarms and unnecessary retransmissions
λειτουργίας Operating frequency: 868 MHz
▪ Can accept more than 120 wireless peripherals:
– Up to 64 zones
– Up to 32 keyboards
– Up to 32 keyfobs
– Up to 8 sirens
– Up to 48 users
▪ Optionally can accept 3G, GSM / GMPRS and IP modules μένη
Extensive range of PowerG peripherals for each application
▪ Remote system configuration with diagnostics and status indicators
▪ Transmission range up to 2000 meters (in open space) ία
Encrypted wireless (A wireless 128ES) )
P PGM output
▪ Optionally accepts proximity reader η
Voice alerts
τω Built-in siren
τητα Up to 48 hours battery backup
▪ Remote software updates